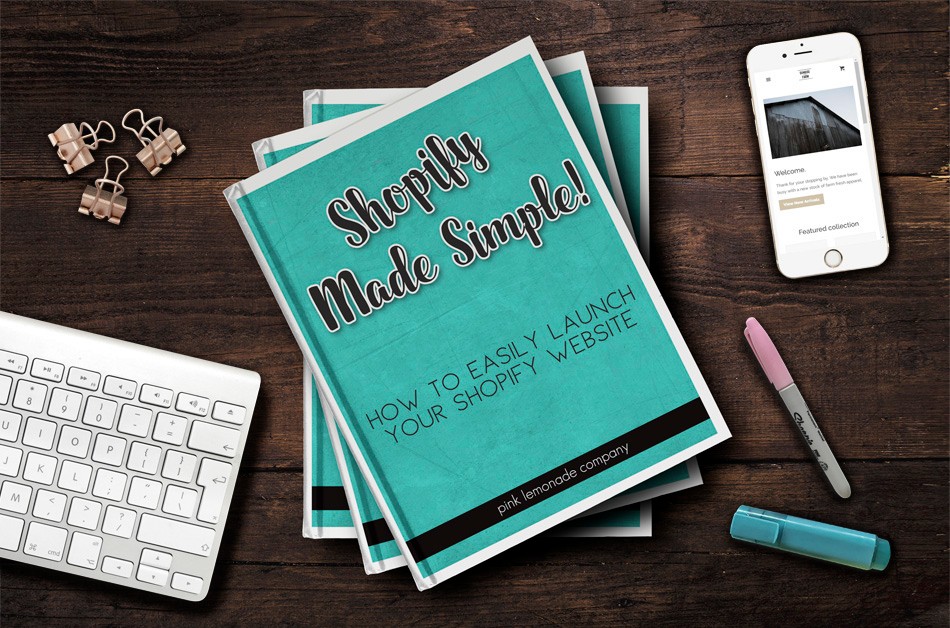 You have signed up for the FREE Shopify Trial. (If you haven't, click that link right now, sister). Maybe you have paid a designer to install a beautiful web design. (If you need a beautiful web design, I can help you with that). But now what? Are you overwhelmed with your Shopify site? Or maybe you get it mostly but just need some extra help. Hey, launching a website can be overwhelming and downright scary. But it doesn't have to be. So let's cut through the mess and start making sense of it - together.

Get started today on the Shopify Made Simple Video e-course and let me show you step by step where to start, what to do, and how to launch your Shopify website EASILY.
In this course, I will show my own sequence that makes product listing easy. Getting everything set up right can be a piece of cake (who doesn't love cake?!). Let's go!

In this course we will go over:

Shipping
Collections
Product Listings
Discount Codes
Accepting Payments Online
Which Monthly Plan is best for your business
Shopify Apps
Facebook Pixel and Preferences
Additional Settings
Adding Pages
Navigation Menu
Email marketing
and MORE!
PLUS I am including Bonus
When you enroll today you are going to also get:
Bonus Mini Course: You Goal, Girl! mini course.