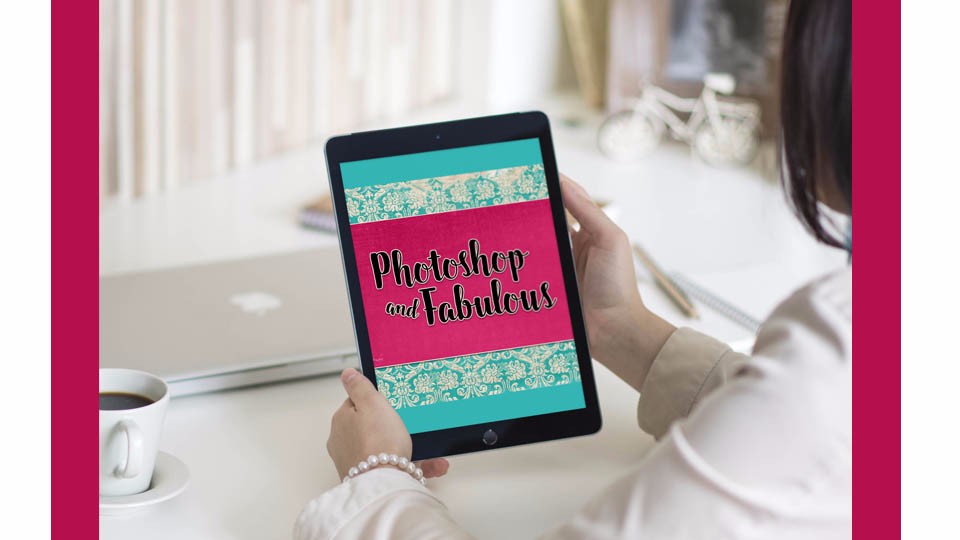 Finally, a clear and easy approach to learning Photoshop that makes learning fast and fun!
When I first started my business over eight years ago, I was left to my own devices and had to learn Photoshop on my own. And it wasn't fast and it was less than fun. This broke mama couldn't afford to pay thousands of dollars for the courses available at the time and books were no help. The time it took to figure it all out was time that I could have been using to become successful much faster. So I have made it my mission to help others who want to do what I do in my own business.
In this course, get a look over my shoulder as I show you all the secrets to learning Photoshop quickly.
But we aren't stopping there...
Have you ever wanted to learn how to create income from Photoshop? We all know digital graphics are HOT right now. I am going to show you how I create income month after month from digital design. You can do it, too!
If you want a simple approach to learning Photoshop, AND you also want to start making money from designing like I do, this course was created with you in mind!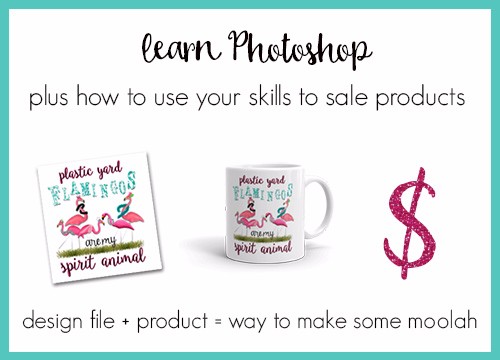 Who is this course really for?
Anyone who wants to learn Photoshop for digital graphics without frustration (you won't need any migraine medicine for this course!).
Business owners who want to learn how to use Photoshop in their business for profit (create all kinds of fun things for your business or sell products from designs you have created. Cha-ching!).
Business owners who just want to become their own graphic design team (being creative is cathartic!).
Anyone who wants to start their own design business (making money is always a nice thing!).
Women who already use digital graphics but want to know more (there is only so much PicMonkey and Canva can do, sister!).
*This course is not a good fit for anyone wanting to know more about editing photos because we aren't really going there in the material covered.


In this course you will learn the basics, and then go right into creating designs you can turn into products. I'm showing you all of this - step by step.
It's really that simple. You can easily make money with digital graphics in lots of different ways!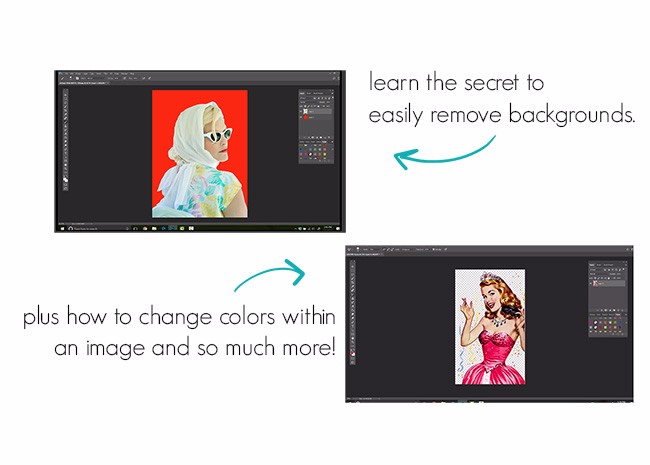 At the end of this course you will be able to:
use Photoshop confidently and become a PS Rockstar. Get a pair of fabulous sunglasses because the paparazzi might be a stalkin'.
Create fun designs for products that you can sell. Unless, ya know, you already have too much money.
Use your new skills to offer your own design services or just do a little graphic design for yourself. And, yes, you can do this in real life. I solely provide for myself and my three kids from designing for other people and we aren't survivin' on a cup of noodles every night if ya know what I mean.
And no course is complete without...

Bonus #1: How to sell t-shirts online when you have little to no money.
We are taking it one step further and I am not only going to show you how to use Photoshop with digital graphics but I am giving up the goods on how to sell your own t-shirts easily with two different methods.

This is a great way to start a new business, grow your current business, or have a side hustle! $$$!
Bonus #2: Printables for Profit!

The internet makes it way too easy to create consistent income from selling digital printables. I am sharing the tools I use and the places I sell online with you. Low overhead combined with a growing market makes for a powerhouse of potential profit!